ABOUT RESORT TO RESORT
Resort to Resort is an exciting, exclusive Homeowner exchange network comprised of a portfolio of carefully selected whole, fractional and shared ownershipl real estate developments. Members have access to a growing collection of premier resort destinations around the world.
It starts with your own spectacular Resort Home in places that are easy to come back to and hard to leave. Places where families grow together and vacation memories are made.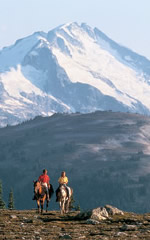 When you purchase a resort home in a Resort to Resort affiliated property you purchase more than just that home. As a Resort to Resort Member, you gain access to a lifetime of vacation possibilities though an expanding network of vacation opportunities in sought-after ski, golf, and beach resorts.
Getting started is as easy as 1, 2, 3...
STEP 1: When you are not using your resort home, simply deposit 7 night increments from your resort home with Resort to Resort.

STEP 2: You will receive Resort Credits for your deposit, based on the size and location of your property and time of year.

STEP 3: Choose the vacation destination you wish to enjoy from our vacation options and make your reservation request. Our dedicated team of Exchange Consultants will search for and confirm your vacation.