Costa Rica

Costa Rica is situated on the Central American isthmus, flanked by the Pacific Ocean and Caribbean Sea with a distance of approximately 248 kilometers (155 miles) between coasts. With a total area of 51,200 square kilometers (20,480 square miles), Costa Rica is no larger than the state of West Virginia, yet it contains 6% of the world's biodiversity.
Costa Rica is well known for the premium that it places on peace, education and democracy, and is often referred to as "the Switzerland of Central America". In 1949, the government abolished the army, allocating all would-be military expenses to education and health care. As a direct result, the literacy rate rose to 95% and still continues to be one of the highest rates in the Americas.
International ports on both coasts; air, ocean and freight transportation services; a well-developed infrastructure and a strategic location at the crossroads of two continents make Costa Rica a contender in world markets. The government's receptiveness toward new business ventures and excellent incentive plans have lured a growing number of multinational corporations to the country.
Spectacular natural beauty and peaceful atmosphere attract over one million visitors to Costa Rica annually. Nine active volcanoes, diverse forest environments, hot springs, wetlands, lakes, island reserves and 966 kilometers (600 miles) of beaches on two coasts account for the dramatic increase in tourism over the last decade. Costa Rica's varied terrain provides endless possibilities for activities ranging from hiking and white water rafting through national parks to surfing, snorkeling and scuba diving off the Pacific and Caribbean shores.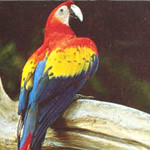 The odds of seeing wildlife are greater in Costa Rica than anywhere else in the world. The country is home to 1,240 species of butterflies, 845 species of birds, 250 mammal classifications, 160 amphibian categories, 218 types of reptiles and 1,013 varieties of fresh and salt water fish, including several endemic species found nowhere else on the planet. Costa Rica is also the world leader in terms of protected areas, with 27% of its land mass designated as national parks or reserves.
Whether your interest is business or pleasure, you'll find Costa Rica a country of unequalled beauty, with friendly people, a high standard of living and an interesting blend of local and foreign cultures that truly make it the jewel of Central America.
Playa De Jaco Activities
Sportfishing - Over the past eight years Jaco has increasingly become an important deep sea fishing center. The opening of the Los Sueños Marina attracted a fleet of world class fishing boat Captains to augment a smaller fleet of experienced local fishermen. Fish the blue waters of Costa Ricas Pacific coast for Marlin, Sailfish, Dorado (mahi-mahi), Yellowfin tuna, Wahoo, etc.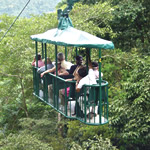 Canopy Tours – View the lush rainforest from the air aboard modified ski lift type gondolas that take you through and above the transitional forests that border Carara National Park. The Rain Forest Aerial Tram Pacific is just a short drive from Club del Mar.
Surfing - Jaco Beach is one of the most popular beaches in the country for surfing. Nearby Playa Hermosa and Playa Escondido are also excellent surfing beaches. There are numerous surf shops in the area in case you want to rent a surfboard or boogie board. Surf lessons can be arranged out on the beach in front of the resort.
Biking, Boat Tours, Horseback Riding, Kayaking, Spa Treatments, Scuba Diving, Volcano Tours are other activities all available in Playa de Jaco.

View all Properties in Costa Rica